HOTEL RESTAURANT
Events, parties & celebrations
Our hotel has a multipurpose restaurant where we are able to hold events up to 50 people. In the past years we have been are proud to organize hundreds of weddings, business events, caterings, and family reunions. The restaurant is ideal for special events, workshops, celebrations …
Radi vám poskytneme viac informácií o našich priestoroch:
Private saloon: up to 20 people
Restaurant: up to 70 people
IMPORTANT EVENTS DESERVE BEAUTIFUL VENUE
Restaurant with wine cellar
If you are looking for a place to organize a private dinner, party or family celebration in Bojnice, you have found your place! We offer exclusive services, dining, and accommodation, highly personalizable.
Our restaurant can hold events up to 70 people.
IMPORTANT EVENTS DESERVE BEAUTIFUL VENUE
Private saloon
Our private saloon is a multifunctional space ideal for organizing a family celebration, small event or wedding for up to 20 people. We have several options for the arrangement of tables and types of decoration. From simple to pompous decorations suitable for weddings, big anniversaries and corporate parties.
WELCOME TO OUR WINE CELLAR
Family wine cellar
Our hotel opened in 2008 and we as a family wanted to bring a high level of service and wine culture to the Upper Nitra region. Wines from our production are made from Slovak grapes. Our vineyards are located in the south of Slovakia, in the area of ​​Veľký Krtíš and Strekov. Therefore, we chose this name for our hotel – Bojnice Wine House. If you wish we will be happy to take you and your guests to our wine cellar for a wine tasting during the wedding reception (needs to be agreed upon in advance). It is an opportunity for guests to get to know each other better and take fantastic photographs.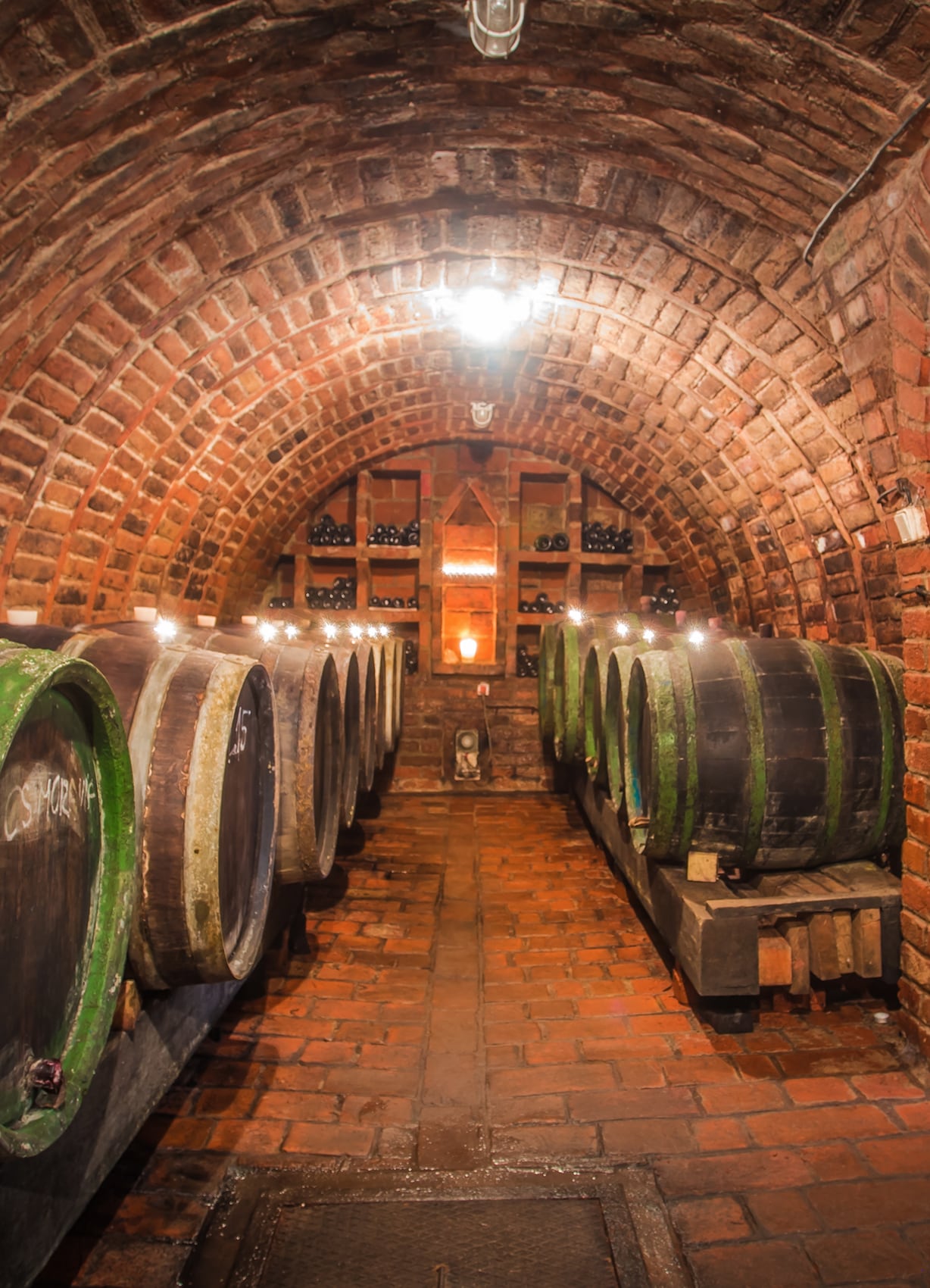 "Lekýr family offers you wines from their own production for your wedding reception, as well as wines with a personalized label as a gift for your wedding guests."
March 2020

A PLACE WHERE YOU CAN FIND HIGH-QUALITY CUISINE
Best place for a party or celebration in Bojnice