Price List
Dear customer, our prices based on the day of the week or season are subject to change. Contact us via email or phone, we will be happy to provide you with the current price list for your chosen date. Feel free to check the exact prices directly in our booking form by clicking on the button below.
Cancellation fees: Cancellation fee on the day of check in: 100% of the room price, cancellation fee the day before 50% of the room price. Cancellation fees for group bookings are governed by the above rules, unless otherwise agreed by mutual agreement.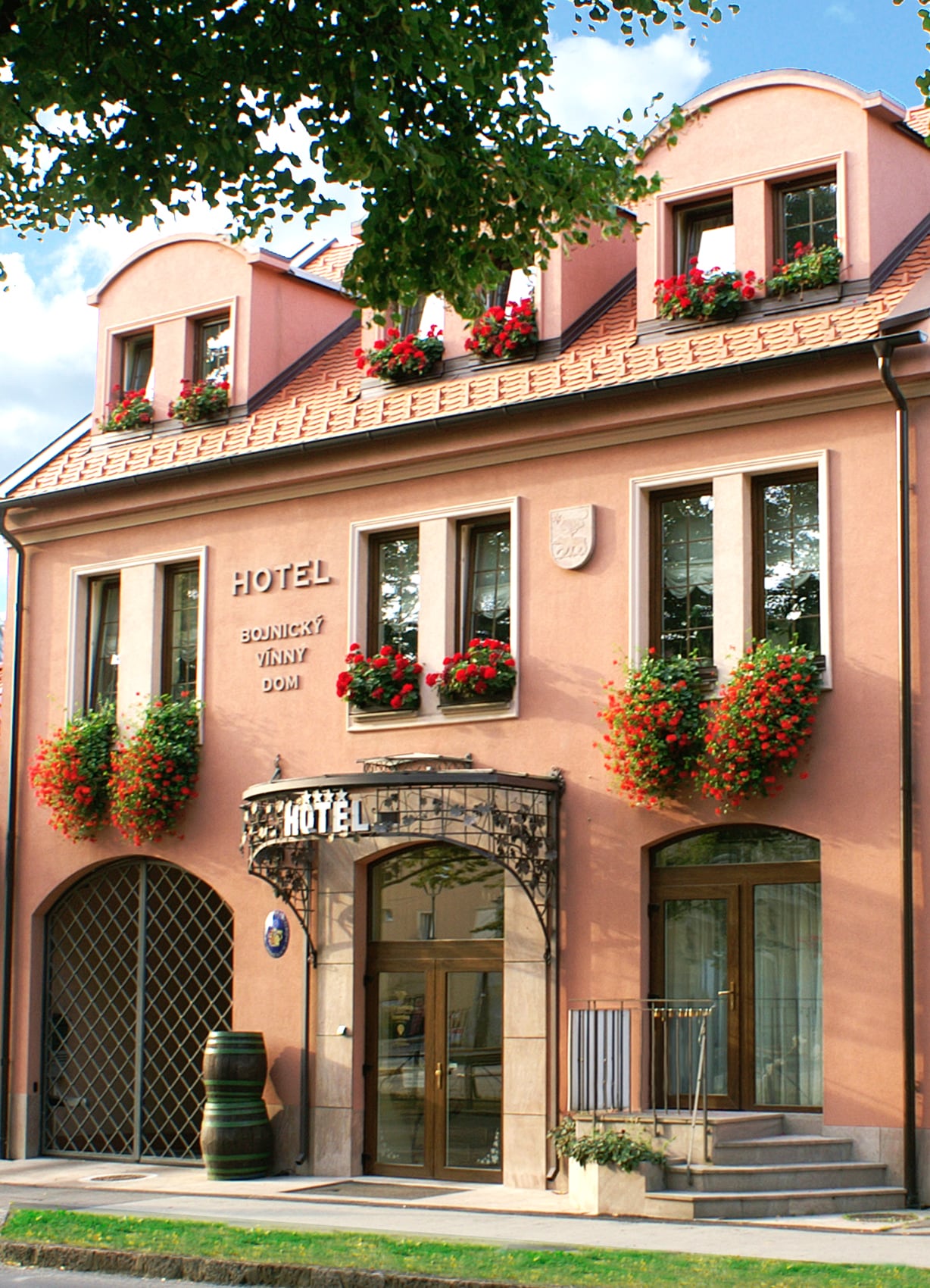 SPECIAL OFFER
We will prepare a price offer for you according to your requirements.
Exclusive breakfast
4,90 € children
wide food selection
Private parking
main square
hotel courtyard
Extra bed fee
up to 15 yo
based on occupancy
Local charge
per night
0,5 € for children
Pet fee
pets up to 10kg
booking in advance
"Check-in: from 2:00 p.m.
Check-out: until 10:00 a.m.
When making large bookings for multiple room or when booking events – make sure you contact hotel owners for special offers, discounts and other benefits!"
BOJNICKÝ VÍNNY DOM

BEST PLANCE – WELLNESS V BOJNICIACH
Wellness pricelist
NOT EXCLUSIVELY FOR HOTEL GUESTS
We focus on ecology and therefore we our wellness services are available pre order only. If you choose our sauna or jacuzzi, you will be pleased to know that it will be accessible privately only to you and that you will not mix with other hotel guests.
Bear in mind that our wellness services must be booked 24 hours in advance, depending on availability in each given period.
Where can you book the private use of our services?
At the reception, by phone +421 918 466 332 or via e-mail: reception@bojvin.sk
With each procedure in our wellness you will receive free water, a glass of wine, coffee, or a cup of tea.
Jacuzzi
Private access – 60 min
up to 6 people
A glass of wine from our vineyards
water, cup of tea
suitable for kids
Sauna
Private access – 60 min
up to 2 people
A glass of wine from our vineyards
water, cup of tea
cold water tub
Jazcuzzi + Sauna
Jacuzzi – 120 min
sauna – 120 min
A glass of wine from our vineyards
water, cup of tea
cold water tub