ENJOY OUR SPECIAL OFFER
Special packages
Our boutique hotel in Bojnice is the perfect place for a romantic or touristic weekend with your partner or family. Our rooms have a beautiful view of Bojnice castle or the main square.
You can find our current special offers below. Please send us an email or contact us +421 918 466 332 and we will be happy to provide further information and book your accommodation.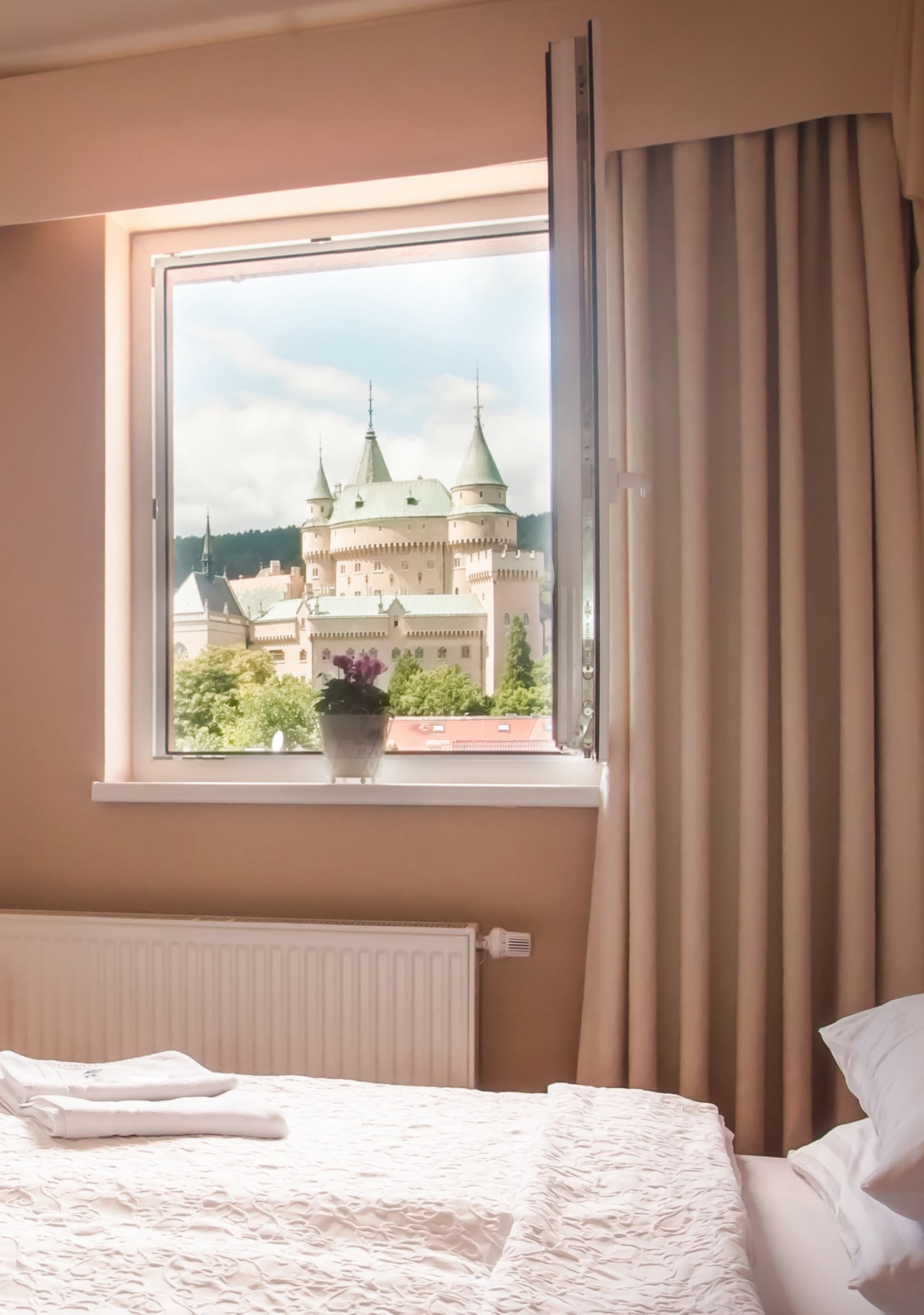 Experience is the best gift. These special offers and packages can be a great gift idea for your loved ones or for your business partner! We can prepare a personalized gift voucher with the information you provide. We will issue this voucher at a price of 5 €.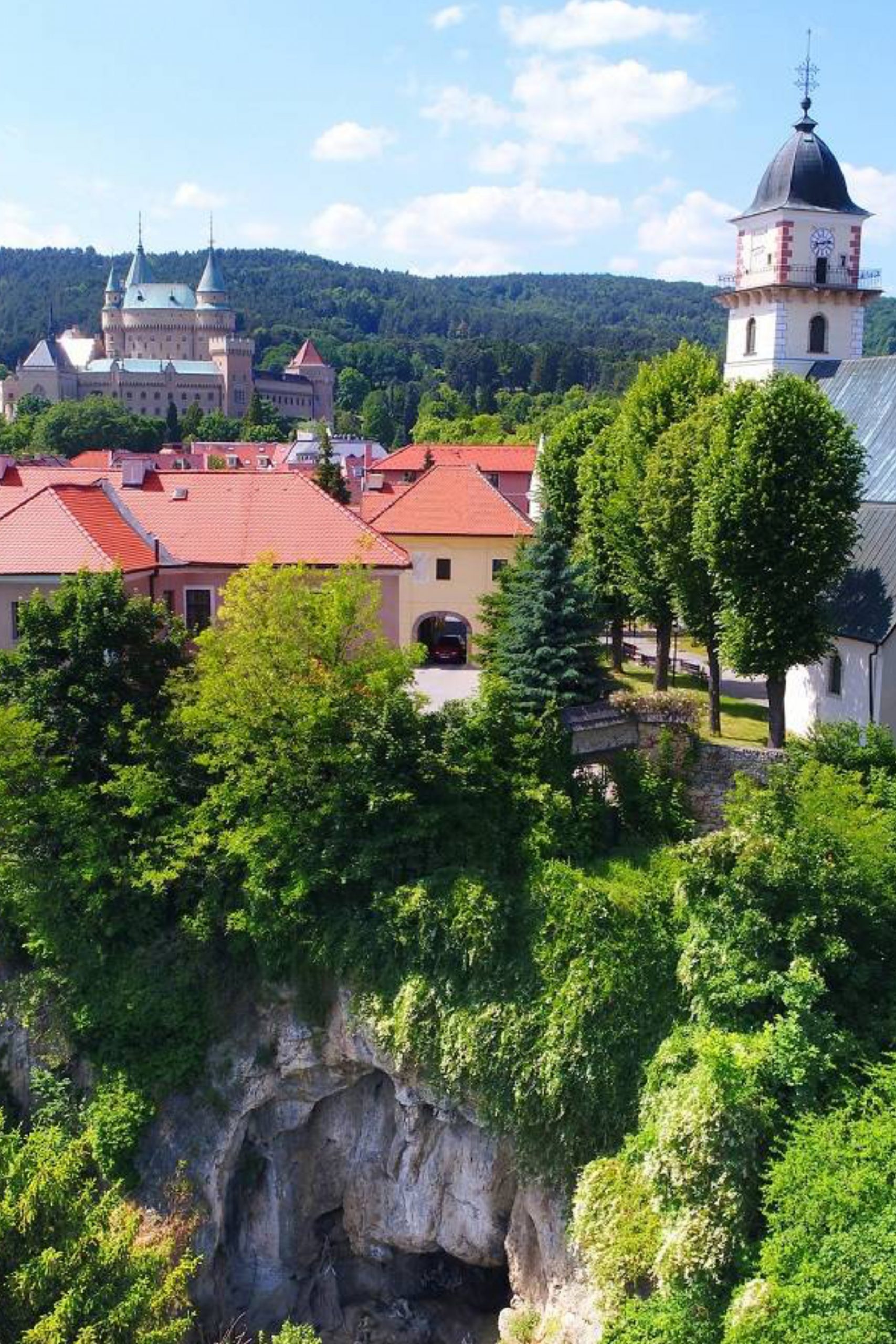 "Give your family, friends, or business partners a stay in our hotel as a gift. They will love our beautiful nature and history. After all, the best gift is an experience. "
BOJNICKÝ VÍNNY DOM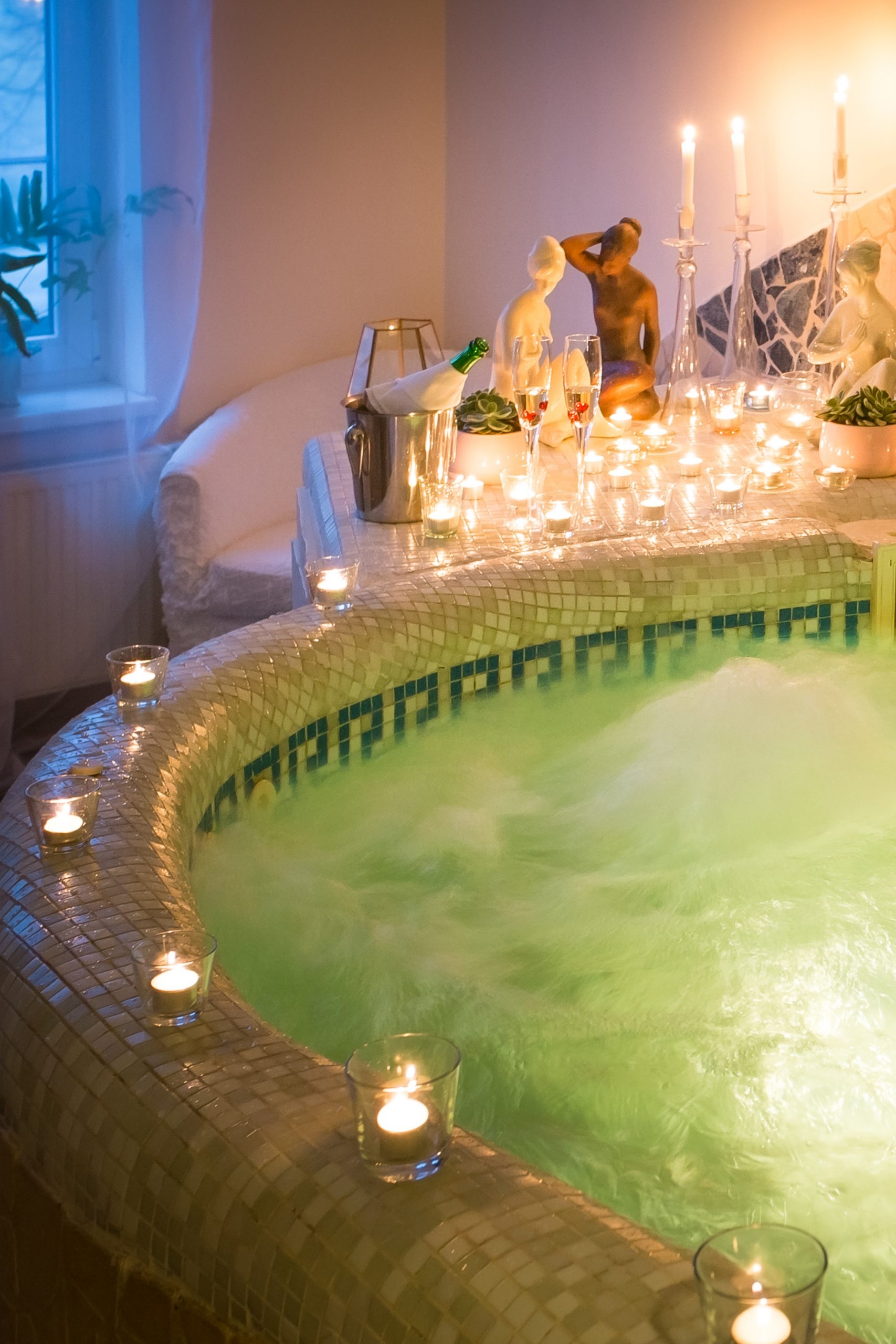 270 Euro / 2 guests / 2 nights
Are you looking for a special and unique way to surprise your partner? Let us offer you luxurious accommodation. Our hotel with its charming rooms and antique furniture is the right choice if you are looking for a peaceful romantic weekend.
After wandering through the nearby charming Bojnice castle you can sweeten your romantic day and pamper yourselves with hot chocolate or glass of wine in our hotel Jacuzzi and after that enjoy candlelight dinner in our spa saloon. Bojnice town offer you many ways to spend your time during your stay. Visit the SPA, Zoo, marvelous nature, Prepoštská cave or make a road trip to the interesting neighboring locations. We will be pleased to offer you additional information as well as help you to organize your stay in our hotel.
The romantic package includes:
Accommodation in double room/ 2 nights
Jacuzzi
Bottle of wine and a cheese plate
4x breakfast
Free high-speed internet in your room
590 Euro / 2 persons / 5 nights
After a great success with the Romantic weekend, we were motivated to prepare package with extended period of time for you to enjoy the charm of a beautiful town Bojnice in every season of the year. One week long romantic escape is a possibility for you to spend holidays in the heart of Slovakia. The hotel Bojnice wine house is waiting for you with beautiful rooms and beautiful view of the Bojnice castle. Enjoy exquisite cuisine, relax in our wellness, taste delicious wine of our own production or from other excellent Slovak wineries. Our hotel offers you everything that belongs to the perfect vacation.
Forget the stress and come to fall in love!Romantic escape includes:
Accommodation for two persons for 5 nights
Breakfast for two persons for 5 days
Jacuzzi for two and a sauna in the wellness center of the hotel
2x cheese plate and a bottle of wine
internet connection in your room
260 Euro / 2 persons
includes:
2 x accommodation
2 x breakfast
2x takeaway sendwich lunch
sauna for 2 persons
2 x dinner (3-course dinner)
570 Euro / 2 persons
includes:
6 x accommodation (for two)
6x breakfast (for two)
3x takeaway tourist sendwich lunch for two
sauna for two in our wellness
bottle of chilled wine from our vineyard
cheese plate
possibility to order a professional tourist guide
Check our availability for your visit to Bojnice!
Click the button and our online booking system will open automatically. You can choose the dates and type of room. We will contact you as soon as possible.
CHECK AVAILABILITY